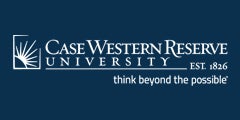 ---
This site will explain the Anesthia Assistant Career Path, beginning with Undergraduate Preparation, and what is to be expected at each phase.  An enriching undergraduate experience at Cleveland State University is the first step in your journey to becoming an Anesthesiology Assistant. Cleveland State University has a partnership program with Case Western Reserve University Master of Science in Anesthesia Program.
In addition to the prerequisites listed, there are more requirements students need to meet:
· Working towards a Bachelor's degree at CSU
· Have completed at least three years with a  cumulative and   major Grade Point Average of 3.25 or higher at CSU
· All pre-requisite course with a   "B-" or higher
· Receive the endorsement of his/her candidacy to the Program by CSU (Director of Pre-Professional Health Programs)
· Attain a MCAT score of 500 or higher OR attain a GRE score of 153V, 156Q, 4.0 or higher in Writing. 
· Have a successful interview with the staff/faculty members from the program at CWRU